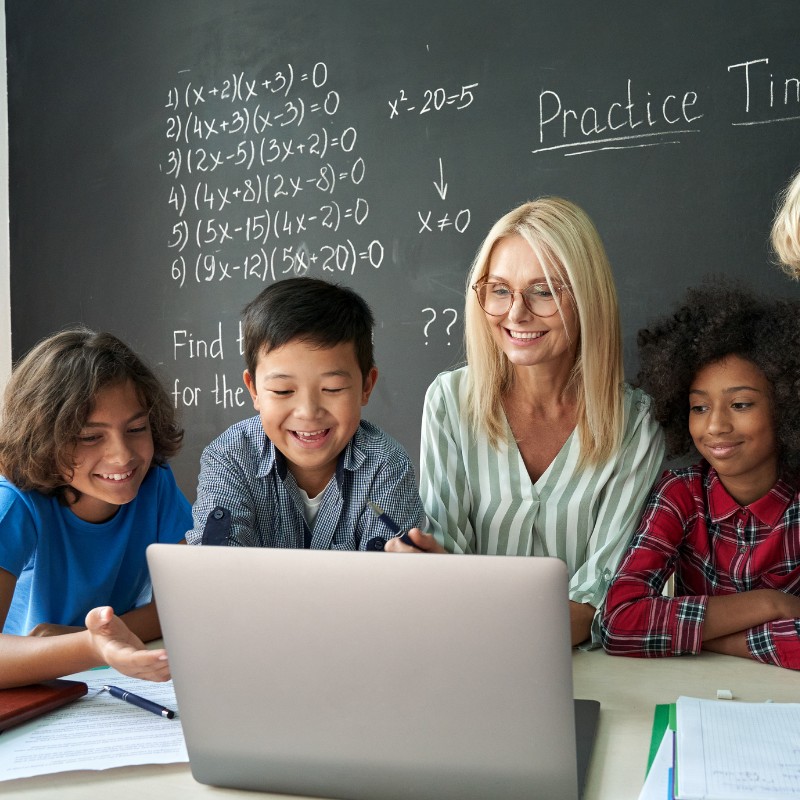 WHY TRADITIONAL CONTENT FILTERS FAIL
K12 technology environments are changing rapidly, which poses difficulty for administrators who need to remain compliant with CIPA requirements while ensuring the safety of students online. The existing generation of content filtering technologies is difficult to use, not relevant for today's technology, and not compatible with modern protocols. Educators can attest to the fact content filters require too much configuration, maintenance, and management to adequately filter all student devices.
AristotleK12 FOR TECH STAFF
With hundreds or thousands of devices, students, and pieces of software, technology management can quickly become a burden. AristotleK12's all-in-one design allows tech staff the ability to properly manage their assets and answer their most pressing IT questions. Learn how AristotleK12 can provide you with the necessary tools: Classroom Management, Student-centric Filtering, Asset Reporting, and Student Behavior Analytics.
AristotleK12 FOR TEACHERS
With technology constantly being added to classrooms and curriculums, educators can get overwhelmed trying to keep up. AristotleK12 gives educators the tools they need to manage technology in the classroom however they choose. Learn how you can maintain student focus, interact with students, answer questions, and ensure student safety with AristotleK12's intuitive classroom management.
Making purchasing and policy decisions can be incredibly difficult without the proper data and reporting capabilities. AristotleK12 provides the high-level overviews and summaries that school administrators need to make these difficult decisions. Learn how AristotleK12 can help you determine how often devices are being used, for what, and by who.
CASE STUDY: OLENTANGY LOCAL SCHOOL DISTRICT
Keeping up with students on school owned technology can be a tremendous burden. They are always finding ways around filters or to wreak havoc on the network. An in-depth interview with Robert Sexton, Director of Technology at Olentangy Local School District, reveals how a Unified Digital Intregration platform helped his district to improve student outcomes and create teachable moments.
AristotleK12 HELPS THWART DDO S ATTACK AT SOUTHWESTERN ILLINOIS SCHOOL DISTRICT
As an all-in-one Edtech solution, AristotleK12 proves useful in a variety of unexpected ways. An exciting interview with Gary Stewart, Director of Technology at Marissa Community Unit School District #40, details a few interesting ways he utilizes AristotleK12 in his district. To learn more about Marissa Community Unit School District #40's experience with AristotleK12, download the case study today.